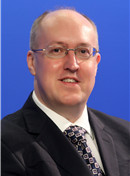 Prof. Andrew E. Teschendorff
Chinese Academy of Sciences, China
Andrew Teschendorff studied Mathematical Physics at the University of Edinburgh (1990-1995) under the supervision of Physics Nobel Laureate Peter Higgs. In 2000 he obtained a PhD in Theoretical Physics from Cambridge University. In 2003 he became a Senior Research Fellow in Statistical Cancer Genomics at the University of Cambridge. In 2008 he moved to the University College London (UCL) Cancer Institute to work in Statistical Cancer Epigenomics and where he was awarded the Heller Research Fellowship. He currently holds an appointment as a PI at the CAS Shanghai Institute for Nutrition and Health, formerly a joint CAS-Max-Planck Partner Institute for Computational Biology, and remains an Honorary Research Fellow at the UCL Cancer Institute. Besides Statistical Cancer Epigenomics, his other research interests include Cancer System-omics & Systems Biology and Network Physics. He is an Associate Editor for various journals, notably Genome Biology, and a reviewer and statistical advisor for journals including Nature, NEJM and Science. During his career, he has been the recipient of many awards including Cambridge-MIT Initiative and Isaac Newton Trust Awards, a Wellcome Trust VIP Award, a CAS Visiting Professorship and a CAS-Royal Society Newton Advanced Fellowship. He holds various patents on algorithms for cancer risk prediction and cell-type deconvolution.
Speech Title: "Network Physics Approaches for Single-cell Omics and Personalized Medicine"
Abstract: Single-cell omic data continue to advance our understanding of fundamental molecular biology and to offer new strategies for personalized medicine. In this talk, I will describe a number of recent computational methods we have developed which have led to novel insights into cellular priming, aging and cancer development. One method called ELVAR addresses the challenge of testing for differential abundance of cell-types, by using cell-attribute aware clustering on the single-cell manifold which improves the sensitivity to detect differential abundance of cell-types. An application to single-nucleus RNA-Seq data reveals increased stem-cell fractions in colonic polyps, paving the way for single-cell based personalized cancer risk prediction. In the second part of the talk, I will describe methods for inferring differentiation activity of transcription factors (SCIRA) and for detecting priming events in multipotent cell populations (DICE). In the context of aging, SCIRA reveals cell-type specific patterns of age-associated changes of transcription factors that transcend tissue-type. In the context of priming, I demonstrate how primed cells and the transcription factors implicating in their priming to specific downstream cell-fates are detectable using only transcriptomic data without the need for single-cell epigenomics (scATAC-Seq data).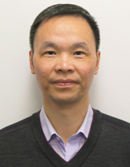 Prof. Huiyu Zhou
University of Leicester, UK
Dr. Huiyu Zhou received a Bachelor of Engineering degree in Radio Technology from Huazhong University of Science and Technology of China, and a Master of Science degree in Biomedical Engineering from University of Dundee of United Kingdom, respectively. He was awarded a Doctor of Philosophy degree in Computer Vision from Heriot-Watt University, Edinburgh, United Kingdom. Dr. Zhou currently is a full Professor at School of Computing and Mathematical Sciences, University of Leicester, United Kingdom. He has published over 450 peer-reviewed papers in the field. He was the recipient of "CVIU 2012 Most Cited Paper Award", "MIUA 2020 Best Paper Award", "ICPRAM 2016 Best Paper Award" and was nominated for "ICPRAM 2017 Best Student Paper Award" and "MBEC 2006 Nightingale Prize". His research work has been or is being supported by UK EPSRC, ESRC, AHRC, MRC, EU, Royal Society, Leverhulme Trust, Invest NI, Puffin Trust, Alzheimer's Research UK, Invest NI and industry.
Speech Title: "Learning Uncertainty in Image Understanding"
Abstract: There are many questions to answer in image interpretation and understanding. Uncertainty in image analysis needs strong and powerful modelling tools to describe the objects in the images. Artificial intelligence (AI) plays a very important role in the design of a robust tool for image representation. Using some examples from his own work on uncertainty analysis, Prof. Zhou will explore how AI can stimulate new concepts or development of dealing with complicated problems and lead us to novel adventures through these applications.
Invited Speakers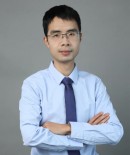 Prof. Zhaoyuan Fang
Zhejiang University, China
Dr. Zhaoyuan Fang is Principal Investigator, PhD Supervisor and Assistant Professor of Zhejiang University, and Adjunct Professor of the Second Affiliated Hospital, Zhejiang University School of Medicine. He has been extensively studying the systems biology of lung cancer for over 10 years, focusing on the important basic scientific questions related to lung cancer diagnosis and therapeutics, with >40 publications (total citations > 2700, H index = 24). Among them, he is the (co-)first or (co-)corresponding author for 8 papers since 2020 (average IF=17.2). He has been supported by 2 grants from NSFC and 1 grant from Zhejiang Province, and also participated in several other key grants.
Speech Title: "Lung Cancer Cell Plasticity and Dynamical Modulation"
Abstract: Lung cancer exhibits strong phenotypic plasticity that is closely related to progression and therapy. Through computational multiomics integration, we revealed the divergence of small and non-small cell lung cancer, as well as potential treatment choices consistent with the unravled molecular signatures. The dynamical transition and evolution of lung cancer can be traced through temporal or spatial sampling and dynamical route reconstruction. These studies provide new clues for understanding and controlling of lung cancer malignant diversification and progression.